Frequently Asked Questions (FAQ)
UPSC
MPSC
SSC
Bank
Insurance
Railway
NDA-CDS
PSU
Ministry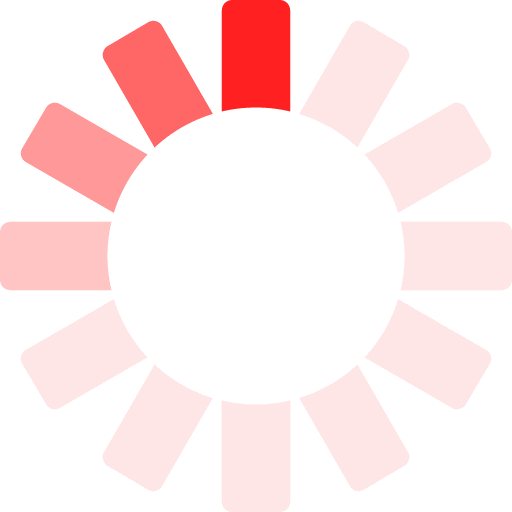 Q. Can I send RRB application form by Speed Post/Registered Post?
You should send the forms by ordinary post.
Q. Can I send more than one application for a post?
You should send only one form for one post for the same RRB. Your candidature can be rejected if you send more than one form for the same post to same RRB.
Q. I have applied for a post in RRB Chennai. Will I be considered for the same post under RRB Patna for same post in same Notification?
No. You will be considered for the post you applied only under the vacancies notified in the particular RRB you applied.
Q. Can I apply online?
Yes, but the facility of online reservation is provided by individual RRBs. Visit the website of RRB concerned and if the particular RRB provides the facility you can, otherwise not. After applying online you have to print out the filled application form, write the declaration, affix Left Thumb Impression, paste your recent photo and sign. This form along with the enclosure has to reach RRB on or before the closing date.
Q. I am waiting my results for my Degree/Diploma. Can I apply for an RRB post?
No, you should have the necessary academic qualification on the closing date of applying.
Q. Can ladies apply for Railway jobs?
Yes, ladies can apply for all posts. But the nature of some of the jobs is strenuous and not suitable for ladies. For more info see the Job profile of Railway jobs.
Q. I am a serving Railway/Government Employee. How can I apply for RRB post?
Either apply through proper channel or get 'No objection Certificate'. RRB won't accept advance copies.
Q. What type of questions can I expect?
All questions are objective. Questions can contain General Awareness, Arithmetic, General Intelligence, Reasoning and Technical subjects for Technical posts.
Q. Are there negative marking in RRB exam?
Yes, 1/3 marks will be deducted for every wrong answer.
Q. What is RRB? What is its role and function?
Railway Recruitment Board (RRB) functions under the Ministry of Railways, Government of India. It is primarily responsible for recruiting the group 'C' staff. There are 21 RRBs in the country. Each RRB has a Chairman, and a Member Secretary and an Assistant Secretary and supporting non-gazetted staff.
Q. Recruitments done earlier by RRBs
RRBs have notified 2,83,747 vacancies since 2018 and have given appointments to more than 1.32 lakh candidates. Recruitment of remaining vacancies is under process. RRRs have conducted CBTs for about 4 crore candidates in last three and half years despite COVID 19 pandemic.
Q. Why recruitment is conducted with two stages Computer Based Test (CBT) ?
In case the number of candidates who have applied against the notification are large in number and are more than one crore, then, it is advisable to conduct CBT in two stages with 1 st Stage being used to screen the candidates for 2nd Stage and 2nd Stage CBT conducted with limited candidates so that extensive normalization is not involved and the final merit is more just and fair.
Q. What is the basis of shortlisting candidates for 2nd Stage CBT ?
As per Railway Recruitment Board manual of 2015, candidates 10 times the notified vacancies are to be called for 2nd Stage CBT for Non Technical Popular Categories (NTPC). This is to ensure that the number is limited to the extent that the same can be managed in one or limited shifts to avoid extensive normalization as well as to ensure that adequate candidates are available for deciding the merit after initial screening done through 1st Stage CBT. This same was followed in earlier Centralized Employment Notification (CEN) 02/2010 (for Graduates) and CEN 04/2010 (for 10+2) where candidates 10 times the vacancies were called for 2nd Stage CBT before increasing the same to 15 times for CEN 03/2015 (Graduates)
Q. How many candidates are shortlisted for 2nd Stage CBT for NTPC Exam?
For CEN 01/2019, the 1st stage CBT has been made common for Graduates and 10+2 pass candidates, it has been prescribed in the CEN that candidates 20 times the notified vacancies will be called for 2nd Stage CBT so that adequate candidates are given opportunity to appear in 2nd Stage CBT after screening through 1st Stage CBT.
Q. How can Students lodge their grievances to the committee?
Candidates can submit concerns using link https://iroams.com/outreach/ available on RRBs Websites. The candidates can also lodge their concerns and suggestions to the committee at following email id: rrbcommittee@railnet.gov.in All Chairpersons of RRBs have also been directed to receive the grievances of candidates. Outreach Camps are being organized at various Zonal and Divisional HQs all over country to facilitate lodging of concerns.
---
thereliableacademy@gmail.com 9222 333 999

Call For Counselling
---
Copyright - 2023. Reliable Academy Pvt. Ltd. | All rights reserved.
Copyright - 2023. Reliable Academy Pvt. Ltd. | All rights reserved.