Dear Students and Parents, As I am from Reliable Academy, best IAS coaching so will talk about that only but you are the best-concerned person to decide on the best coaching for UPSC CSE (IAS/IPS/IFS) exams based on the following factor. For best IAS coaching refer to the below factors:
Factors to decide UPSC CSE Coaching as best;
Results
Ans: theIAShub with Reliable Academy, the best IAS coaching, is giving 200+ Results every year for the last 3 years. Refer to the below results.
Faculty
We do have one of the Diamond Mentor of India Mr. M. K. Yadav Sir as chief Mentor at theIAShub and Reliable Academy. See the other Jewel apart from Him as Mentor and Interview Panelist;
Our Advisory Board & Interview Panelists:
Sh. T.K.A. Nair IAS, Retd,
Sh. Vijay K. Nambiar IFS, Retd.,
Ms. Vineeta Rai IAS, Retd.,
Sh. SK Tuteja IAS, Retd,
Sh. Dhanendra Kumar IAS, Retd,
Reliable Academy with theIAShub
Our Founders: Mr. MK Yadav Sir, Manohar Patil Sir, Ms. Divya Raturi Mam.

Our Mentors:
MK Yadav – CMD, theIAShub – Internal Security, International Relations, Economics, Current Affairs, Quality Enrichment Program
Divya Raturi – CEO, theIAShub – Social Issues
Mohammad Shahid – Polity, Governance & Ethics
Manohar Patil – CSAT and Interview Panelist
Sainil Nagare – Polity & History
Shikha Vatsa – Geography
Mridul Purohit – Ethics & Aptitude
Dipender Dhingra – Environment & Anthropology
Right Guidance: Teaching a lot doesn't mean teaching in right way hence we should check wether guidance is right or not. See our Foundation & Target batch curriculum and it's Demo lectures and QEP (Quality Enrichment Program, INA (Intensive News Analysis), IMA (Interview Mentorship Program).
And the most important things is One-on-One Mentorship at Reliable Academy.
Right Approaches: Let me tell you the story of one candidate (Junaid Ahmad AIR – 03 – 2018) he was already prepared in 2013–14 but got selected in 2017 with AIR 352 and that was possible with Right Approaches you can refer his interview floating on YouTube and other platform.
And the most important things about him when he was in training and appeared for the same he secured AIR -03 in 2018 because in LBSNAA he got to know what approaches required in answer and how to act upon it.
That the same we are guiding at Reliable Academy under the Guidance of M.K. Yadav Sir (theIAShub & Relaible Academy chief Mentor)
Kindly refer the below images
And for our selected answer writing copies you can visit our either center in Mumbai Thane or Dadar.
For last 3 years we are consistently giving nations 200+ results in Civil Services Examination under the Guidance of M.K. Yadav Sir.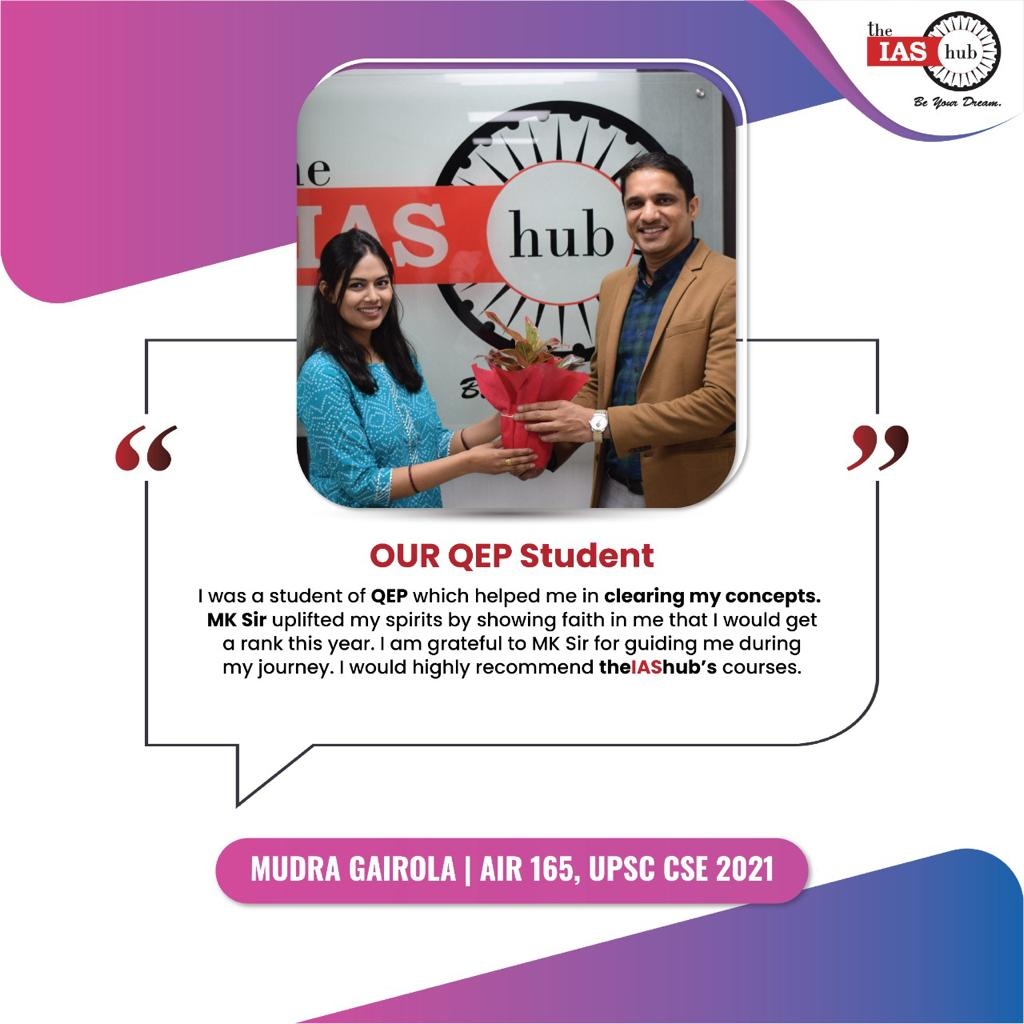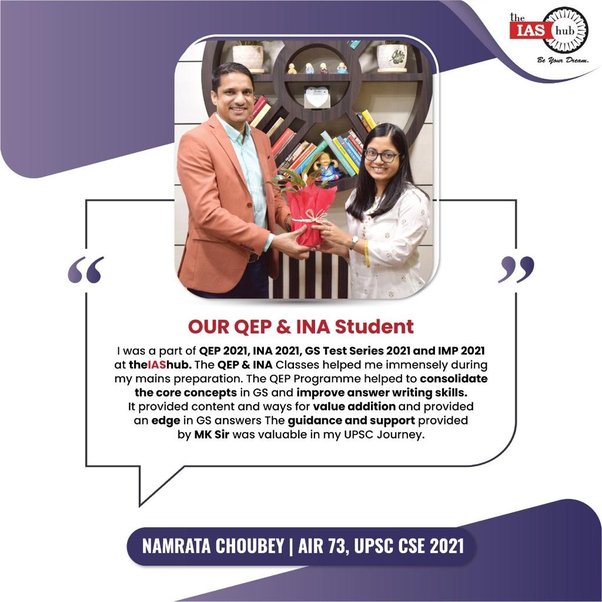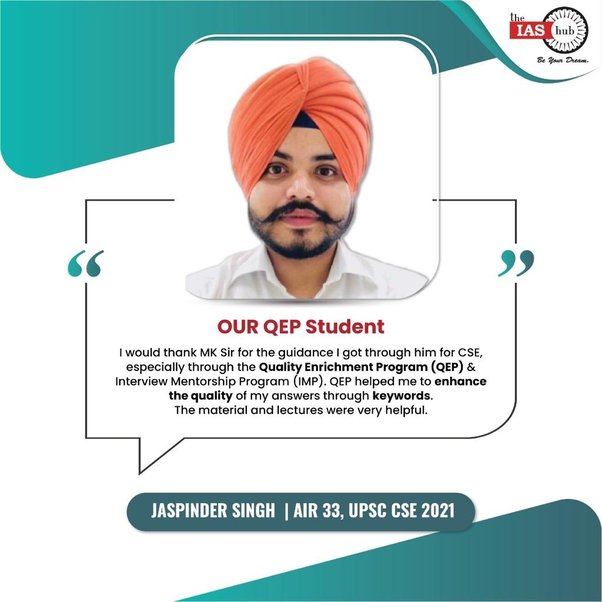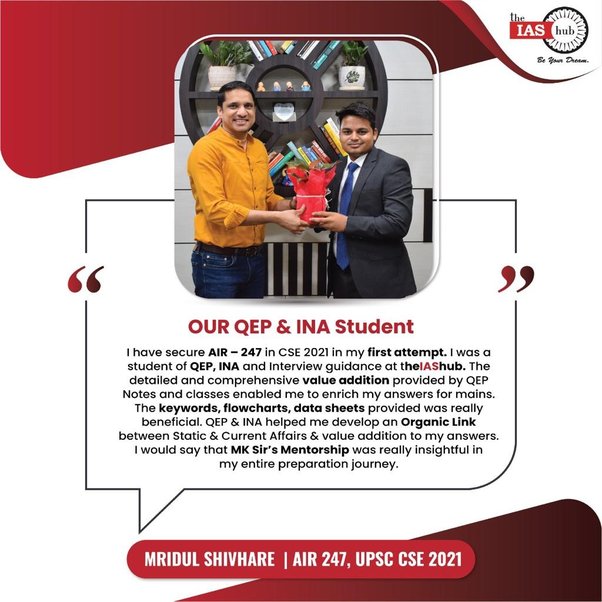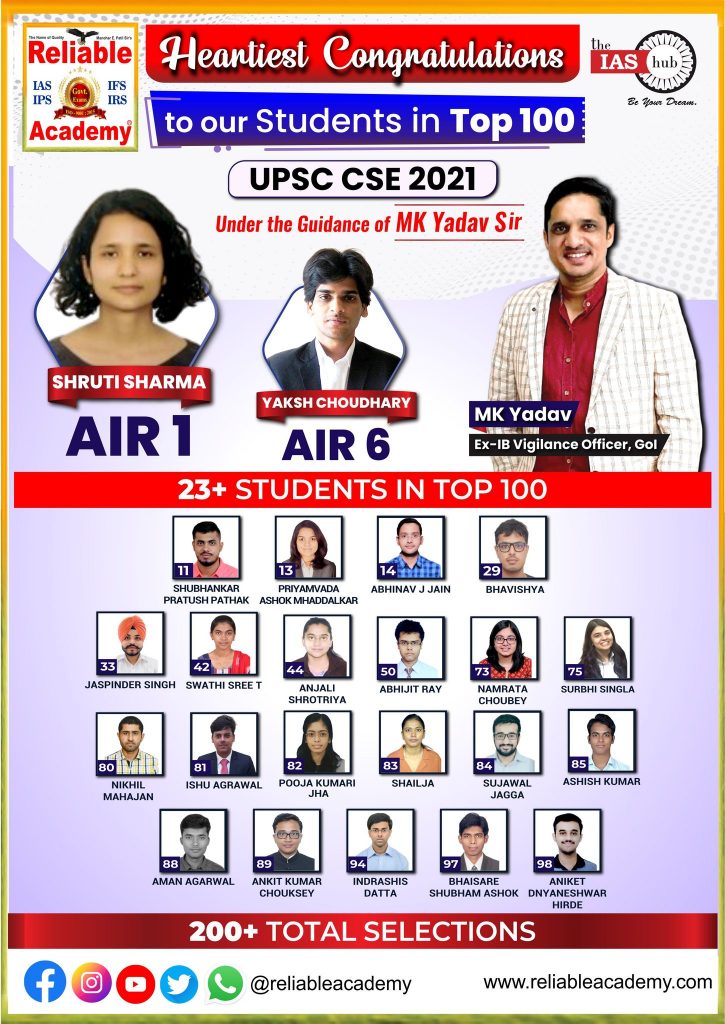 For Free Counselling
Call our Mentor at 9222333999 (Reliable Academy with theIAShub, Mumbai).