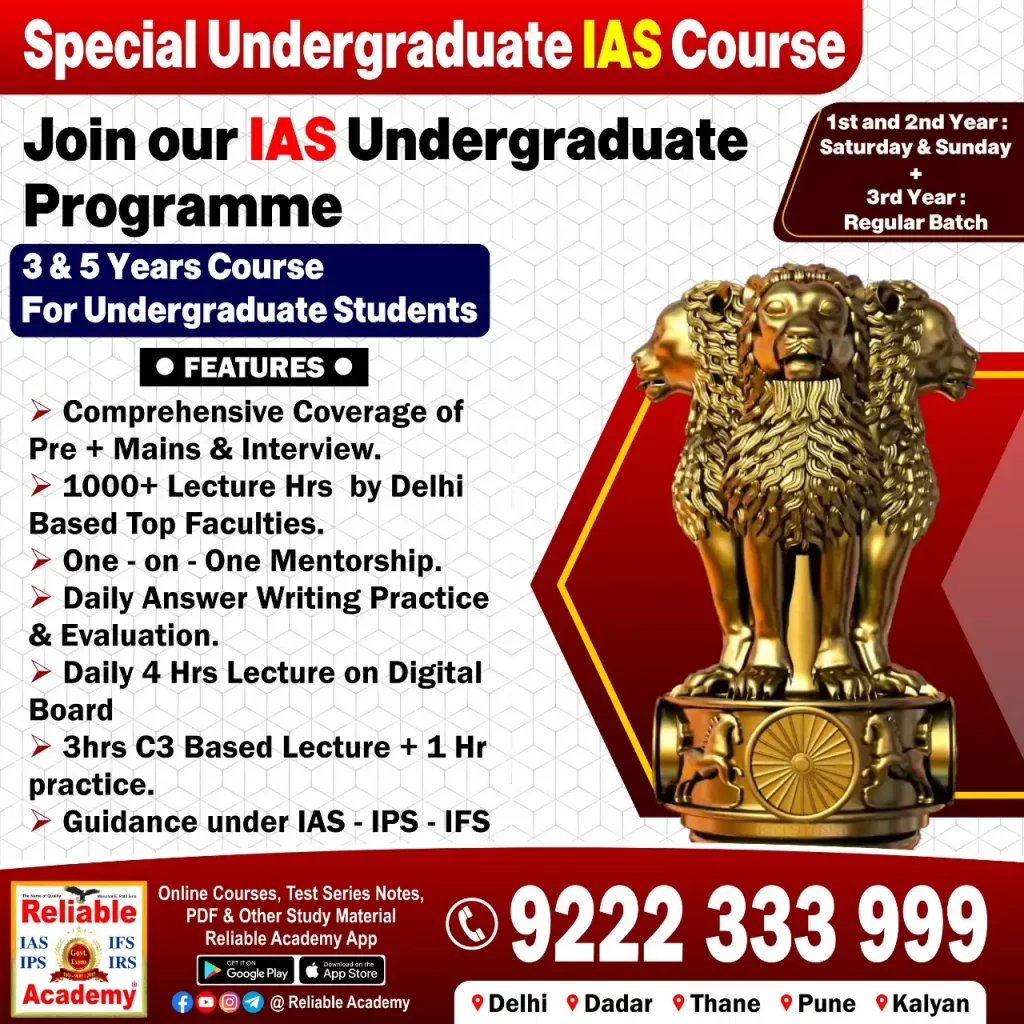 IAS Exam Preparation Guide for Engineering Students
Preparation after engineering
Exam for engineering students
Getting into the prestigious All India Service as a IAS officer is a dream of many students, and everyone wants to get their at a earliest stage so some start their IAS preparation early and some in later stages of their graduation.
Minimum eligibility for UPSC's CSE exam is a graduate degree.
Recently the trend of engineering students (or students with technical background) appearing for IAS exam is steadily increasing and many of them making into the list as well, there is no correlation between the engineering syllabus and UPSC syllabus and CSAT paper 2 is also not the reason as it is made a qualifying paper.
Practical pedagogical methods that they experience in their four-year engineering studies that may help in better logical reasoning and analytical understanding.
Preparing for the UPSC CSE exam while also studying for engineering is a difficult task to handle, and if you are willing to take up this task with completion of assignments, Projects, practical's and viva then you must be truly determined to serve as a civil servant, the task looks humongous but achievable with proper planning, time management and complete knowledge of where to start from.
"Nearly half of those who crack the Union Public Service Commission (UPSC) civil services examination are engineering graduates and a large number of them do so by opting for subjects like public administration and sociology" – then union minister Jitendra Singh in Rajya Sabha Question hour, 2017
In this article we will discuss about how go with the IAS preparation for engineering students while doing engineering and also after completion.
IAS Exam Preparation Guide for Engineering Students
While in Engineering
Internalize and familiarize
Exam Pattern:
Start with the understanding of UPSC, CSE exam pattern, get to know the minute details of the Preliminary stage, Mains stage and Interview stage.
Syllabus:
Take print outs of both preliminary and mains syllabus, read it reread it.
Start reading the newspapers:
Importance of newspapers at the earliest is that, it will generate interest in topics like Polity, Environment and Economics and will also help in understanding of the surroundings better.
At first it will be difficult to comprehend many of the things. But if reading is kept regular you will get the knack of it.
Previous year question papers:
As you read syllabus and newspaper, you will get the periphery of the study, and going through the previous year question papers will let understand the depth of your study.
Start with the NCERTs:
NCERTs are the base for UPSC preparation, with the help of syllabus start reading relevant books from the NCERT book list.
Plan:
If you are planning on preparing CSE and engineering both simultaneously you will need a perfect plan to executive. Without plan there will be no direction and you will not be able to keep a track of your preparation.
Do all the above said suggestion with your engineering studies and projects do not compromise on your graduation grades. Yes, it is going to be hectic, but trust us it will be worth it.
While doing all these keep this in mind:
Do not get worried about the books and amount of study you need to do.
Target the fundamentals, because that is what is important in UPSC exam. Once the fundamentals are clear no question will be tough to solve.
Make notes of what you feel is important (based on Previous year questions and Syllabus) and also that you find difficult to remember.
Repeatedly revise everything that you read, write.
Optional Selection and Preparation:
For mains stage you need to select an optional subject, and every optional has 2 papers of 250 marks each. These are the subjects of expertise that you may select as per your comfort with the subject.
It is not compulsory to have subject of graduation as the optional subject. But if you want to then you can continue with graduation subject as optional.
Go through the syllabus of the optional subjects given by UPSC, if you feel comfortable then go ahead.
Mastering your optional before you give your first preliminary exam just after your graduation will give you a significant lead at the mains stage.
Here are some tips to help you select optional subjects.
Start writing:
UPSC mains is all about writing practice, as no matter what you study, how much you study, there is a limited time for you to write answers. Writing practice will help you manage time while writing answers.
For more details of UPSC Notes, Materials & Tests.
Check below Link,
UPSC Details: (https://reliableacademy.com/course/upsc/)
Contact Us: +91 9222 333 999
Mail Us: thereliableacademy@gmail.com